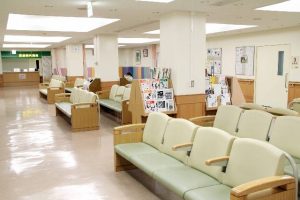 The National Epilepsy Center has been designated by the Japanese Ministry of Health and Welfare as a referral center: the majority of patients who visit us have referral forms from their attending doctors.
In order to accommodate patients and their families and/or accompanying persons who come from far away from Shizuoka, patients' initial consultation is scheduled to be finished within a single day.
Over the course of the day, new patients receive blood testing, CT/MRI scan and EEG, and are seen by the senior physicians. Therefore, an appointment must be scheduled for these initial examinations and consultation.
Once the patients have gone through the initial consultation process, they are assigned to each personal physician. These physicians are in charge of the patients management and follow up.